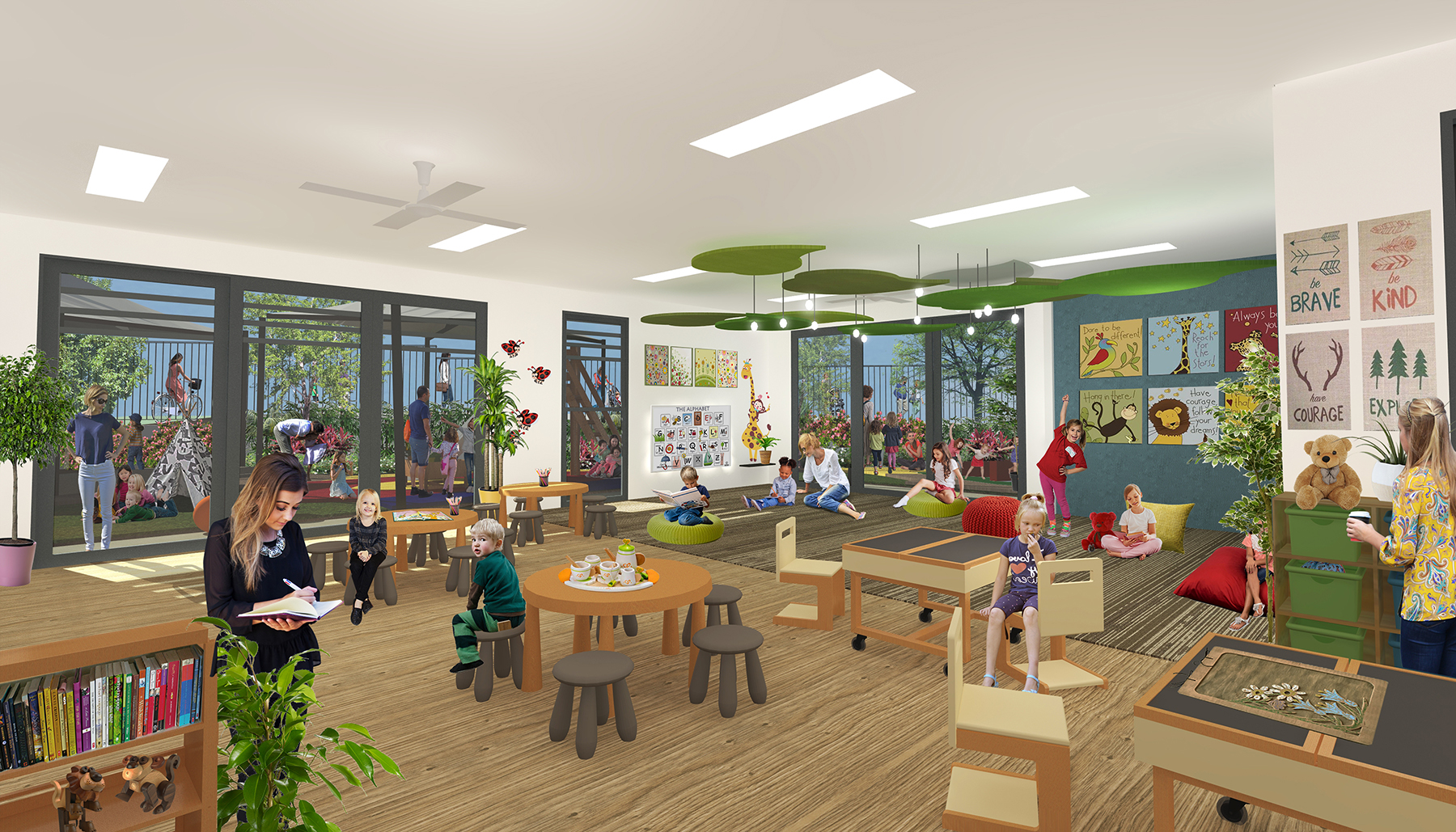 Australian Childcare Solutions and its Operators work together to build childcare facilities with the following points of difference to other competitors:
Highly qualified and industry experienced development team consisting of Project Managers, Town Planners and Architects.
Well-designed new centres with greater street appeal and accessibility.
New centres have an enormous advantage over older centres in their appearance and appeal, which is attractive to parents and staff.  A general sense of pride comes with newly constructed "state of the art" centres.
New Childcare National Quality standards and assessments are strongly catered for in the design phase of our new centres, whereas older centres generally have to improvise to meet National Quality Framework criteria.
Room layouts in new centres are designed to reflect the correct child to carer ratios for current compliance.
Building materials in our new centres have a higher standard of compliance relating to safety regulations.  Asbestos and deteriorating building materials in older centres can prove to be hazardous and unsafe.
The building materials, finishes and colour palette adopted in our designs also result in a more homely feel.
Parent lounges are located within our centres which provide the parents with an area to relax and have a freshly made coffee from the in-house Barista.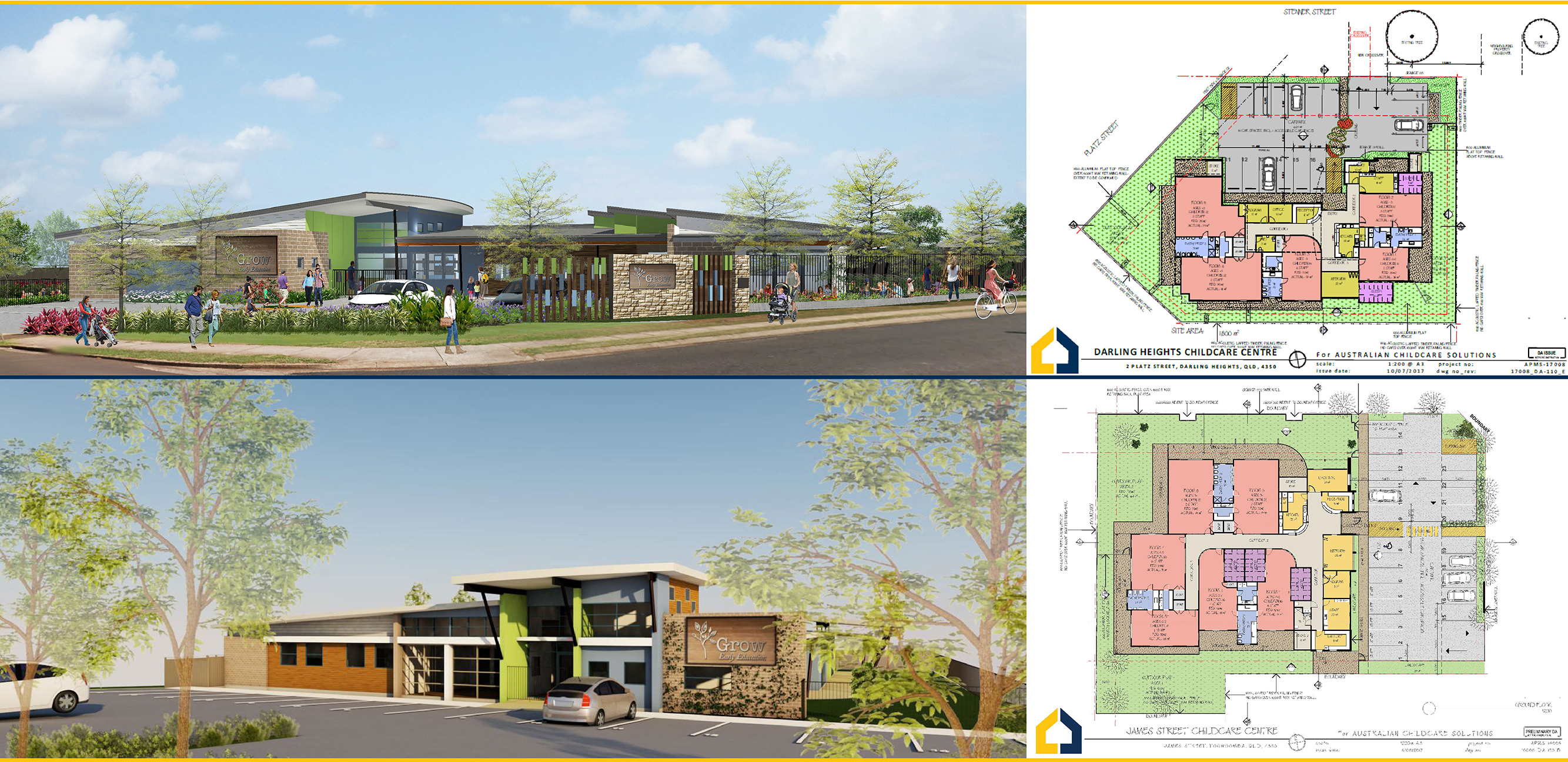 Australian Childcare Solutions
Level 36, Riparian Plaza
71 Eagle Street
Brisbane, Qld, 4000
Please complete the form to contact
Australian Childcare Solutions.